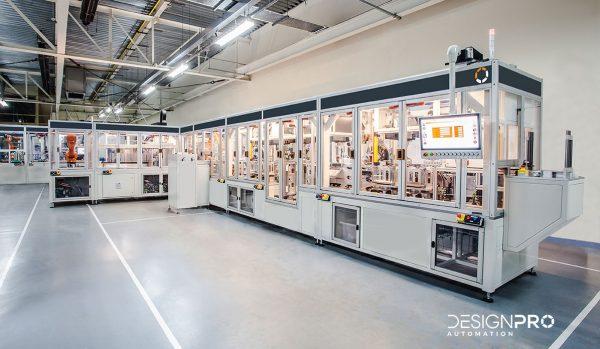 In manufacturing, maximum output is the ultimate goal. Manufacturing companies are continually looking for ways to keep up with the demands of our consumer led world and they do this by investing in high performance production lines. In order to maintain this high level of productivity, routine maintenance is essential because nothing strikes more fear into the life of a Production Manager than the sight of flashing red lights and the sound of machine alarms on a production floor.
Unplanned downtime on a production line is a costly and frustrating business. It can result in unproductive employees, missed customer deadlines, overtime for technicians as well as incurring the cost of shipping in urgent parts, all of which can have a damaging effect on a company's reputation. The importance of having a maintenance strategy and contract in place should be high priority in today's manufacturing environment. As we move into an era of connectivity thanks to the Industrial Internet of Things (IIoT), ways of eliminating risk and maximising machine performance are becoming more efficient and standardised. While the majority of production plants are up to speed with investing in cutting-edge automation processes, there seems to be a disconnect between safeguarding these machines with reliable and sound support and maintenance contracts. When you have invested such a significant amount into your new automation process, the security of 24/7 support on your new machine should also be given importance as everyone knows prevention is most definitely better than cure.
Companies who choose to rely on a reactive maintenance strategy may feel like they are saving money in the short term but this often results in more costly fixes down the line. By implementing long term maintenance tasks, line managers and operators can shift their focus to improving quality and production output rather than having to deal with emergency situations.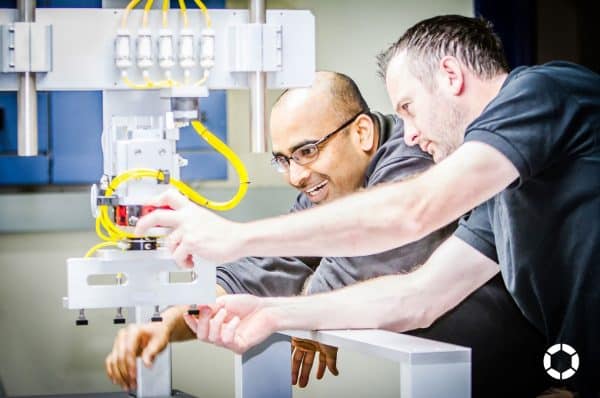 No one understands the benefits of preventative maintenance more than the Services team here at DesignPro. With a solid support framework in place they work towards minimising the risk of production downtime and maximising the reliability and performance of manufacturing equipment. Our dedicated Services department is made up of four full-time service personnel led by Fergal McGinley. Fergal has been an integral member of the DesignPro team since 2014 and his strong focus on contract management has been key in creating the structure of this department. He is supported by 2 senior service engineers with over 30+ years' hands on factory floor experience gained across the globe from Canada to the Lebanon. The third member is a qualified toolmaker and his background and knowledge reinforces the mechanical expertise in the group.
The strength of this department lies in the team's broad knowledge of the mechanical and electrical workings of every machine we build. This is achieved through detailed planning, strong project management and by placing the utmost importance in communication with the customer. Thanks to the insights that we gain from a series of onsite visits, one-on-one meetings and regular conference calls, we can give our clients the reassurance that our team have a clear understanding of your goals and expectations.
 "
U

nderstanding the full spec of a machine from a

mechanical and electrical point of view is what ultimately

allows for a smooth transition from build to the customers

production floor.

"

The Services team is involved at every stage of a project build but their expertise comes to the forefront once the machine has passed its Factory Acceptance Test (FAT) and is on its way to its new location. It's their responsibility to integrate our design solutions into new and existing production lines and as Fergal highlights this can involve some challenges for the team such as extended work hours to tie in with production and onsite workforce schedules. Working in distant locations to install, troubleshoot and support our automation machines also means time away from home not to mention the need to adjust to local cuisine and putting up with the odd typhoon.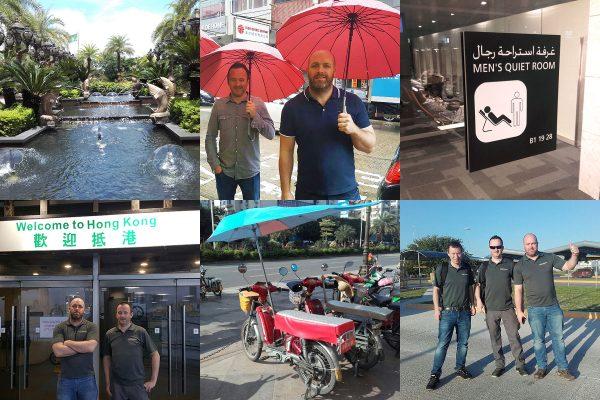 On the plus side, the job offers some fantastic opportunities to experience new cultures and gain insights into diverse global manufacturing practices. In one month alone this team of service engineers has managed to cover 3 of the worlds continents; Asia, Europe and America. With service support contracts in China, installations in Mexico and machine upgrades in Germany, these guys are close to clocking up more air miles than Richard Branson!
The most significant changes that Fergal has seen in the services and maintenance industry over the last few years is the introduction of remote access which allows them the ability to check a machines status remotely correcting many issues immediately regardless of location. Developments in technologies such as sensor and vision systems have also allowed for vast improvements in machine speed and accuracy resulting in lower cycle times and higher outputs.
If you are interested in finding out more about DesignPro's Service and Maintenance framework and how implementing this can optimise your productivity then please review our Support page. Alternatively, contact us today to talk to one of our experienced Service Engineers.