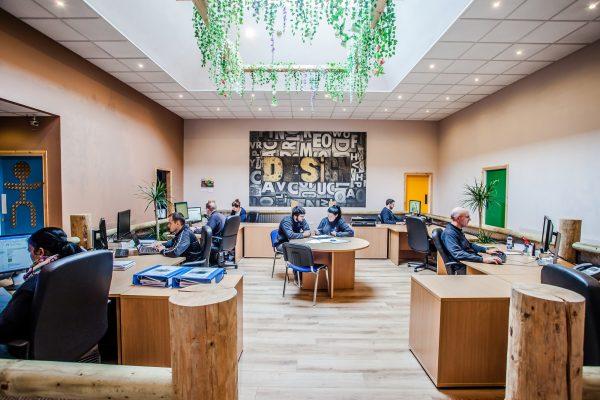 We value transparency when dealing with our customers and strive to achieve this throughout every stage of our product development. Now with fourteen departments in house, DesignPro has the ability to offer a complete turnkey solution for every project and is in the unique position of being able to offer it all under the one roof. From identifying and designing the initial concept right through to the final build, each component is formed, machined and then built to the highest specification.
Our full range of departments comprise of the Core Management, Marketing, Accounts and Production functions as well as: 
DESIGN –

the creative force behind our innovative designs.

TOOLING –

great tools make great machines.

ASSEMBLY –

building a solid structure and foundation.

CONTROLS –

breathing life into each machine.

AUTOMATION –

the brains of the machine.

QUALITY

– assuring each build reaches the highest specification.

SERVICES

– offering support during and after installation.

RESEARCH & DEVELOPMENT –

integrating and developing new technologies.
So who exactly are the people behind each of these departments?
We are going to take the opportunity over the next few weeks to give you an insight into who is the driving force behind each of our departments. We are going to kick off this series with the creative force behind our designs: The Design Team. This six-strong team of talented mechanical engineers is responsible for analysing the core function and/or problem presented by every customer and then visualising a solution that offers them optimal efficiency and an excellent return on investment.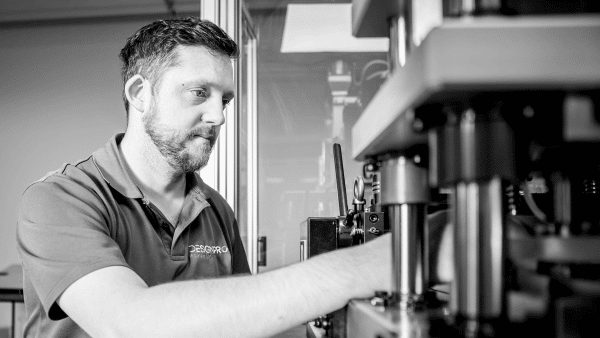 We sat down with Pat Downes, our Senior Mechanical Design Engineer to get a quick overview of the key tasks and responsibilities of the design team. Pat graduated from IT Sligo in 2004 after being awarded the 'National Apprentice Toolmaker of the Year Award'. With a strong background in toolmaking, 3D CAD design and special purpose machine mechanical engineering, he has been an integral part of the DesignPro team since it was established in 2004.
He explained to us that at the beginning of every project an individual plan is developed for every customer. This plan outlines the milestones that need to be achieved throughout the design phase and incorporates a number of review meetings. These meetings allow the design team to put forward their concepts and offers customers an opportunity to discuss specific requirements and give their input into the final 3D solution.
"These reviews allow the designers to create an internal 'storyboard' and it's through this that every design stage and decision is documented. It allows complete assessment and transparency throughout the development stage of every machine giving each department a detailed understanding behind every decision made."
He went on to highlight that with an extensive range of industrial experience between them, the design department consists of four senior designers and two junior technicians. They have worked across a wide variety of industry sectors such as; automation, medical and pharmaceutical to name a few and their combined expertise has proved to be a valuable asset. It's this cross industry experience that enables the design team to utilize the latest technologies in each sector giving us the ability to research and specify the correct equipment to be used across different industry types.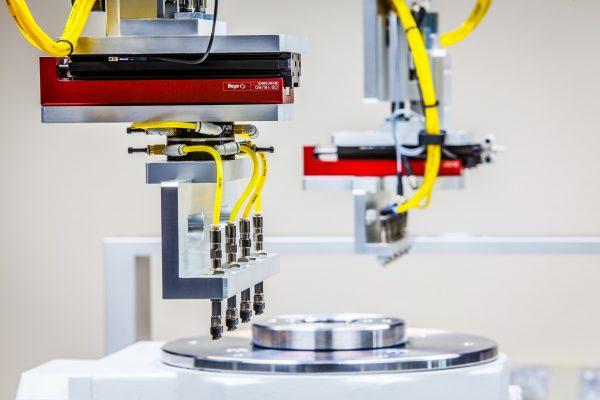 In the last five years Pat and his team have seen a number of changes in mechanical design and they believe this has been driven by our customers' need for more automation, technology advances, 'smarter' products and flexibility in machine design. In manufacturing everything from prototyping, concept building, jigs and fixtures, semi-automatic machines to full production lines are now being developed to be changeable and flexible to suit customers current and future components. 
"We keep on top of industry trends by working closely with our suppliers, increasing our knowledge of the latest technologies on offer by means of in-house presentations and customised training on specialised equipment."
For any organisation planning to upgrade a current production system or investing in a new manufacturing process, open collaboration and trust in the designer's knowledge and expertise is a must. The DesignPro team place a high value on all these traits and apply them to everything from small specialist prototype projects to multimillion fully integrated systems.
To see examples of the high calibre of their work why not take time some time to review their latests projects in our Case Studies section under our 'About Us' page.