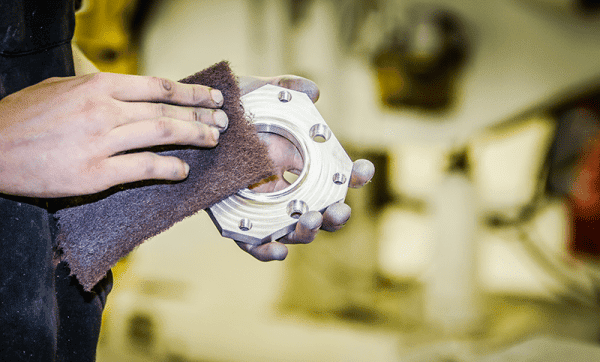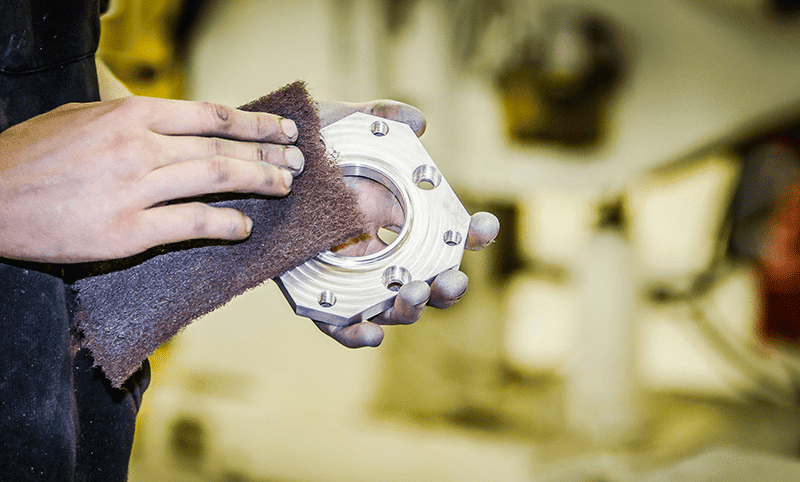 It goes without saying that trends in the manufacturing industry drive trends in toolmaking. As todays manufacturers continually seek and apply new manufacturing processes, toolmakers have adapted their capabilities to machine and develop more complex components to a higher level of detail and tighter tolerances.
DesignPro has addressed this by quickly adopting the newest technologies into our design processes and investing in the latest advancements in machinery and techniques. We have a team of dedicated, skilled toolmakers and a clear training and development path that ensures our apprentices have the ability to achieve the high standards that our customers expect.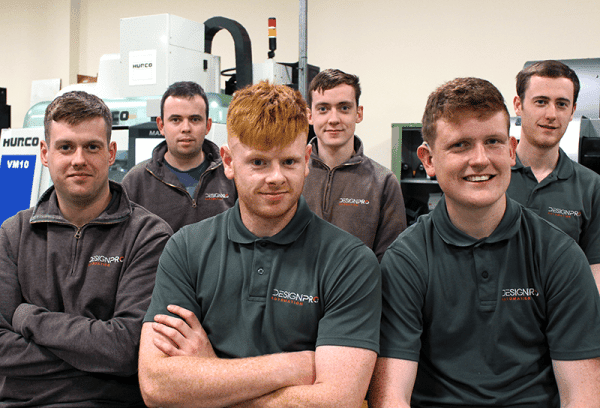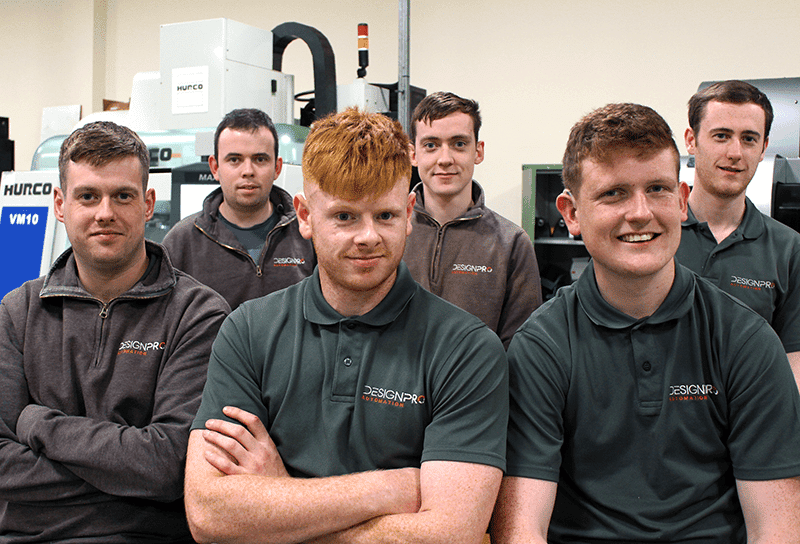 Darren with some of the members of the DesignPro Toolroom team.
We spoke to Darren Keane, one of our team of 8 dedicated toolmakers, about the challenges that face his department and what he feels makes our tooling capabilities a step above the rest.
Darren is a graduate of Sligo IT where he completed his apprenticeship and perfected his skills in mould design, toolmaking and Computer Aided Machining, which are a vital part of modern toolmaking today. A key member of the DesignPro Toolroom since 2012, he spent the early days of his apprenticeship in our assembly area and then progressed on to become one of our most experienced CNC machinists. He is joined in the department by 7 toolmakers ranging from skilled CNC operators to apprentice toolmakers, each at varied levels of their apprenticeship.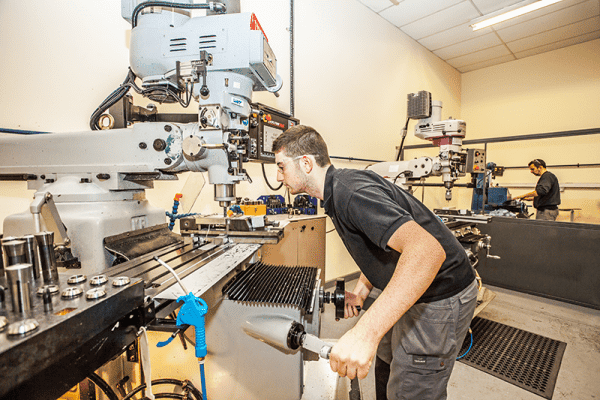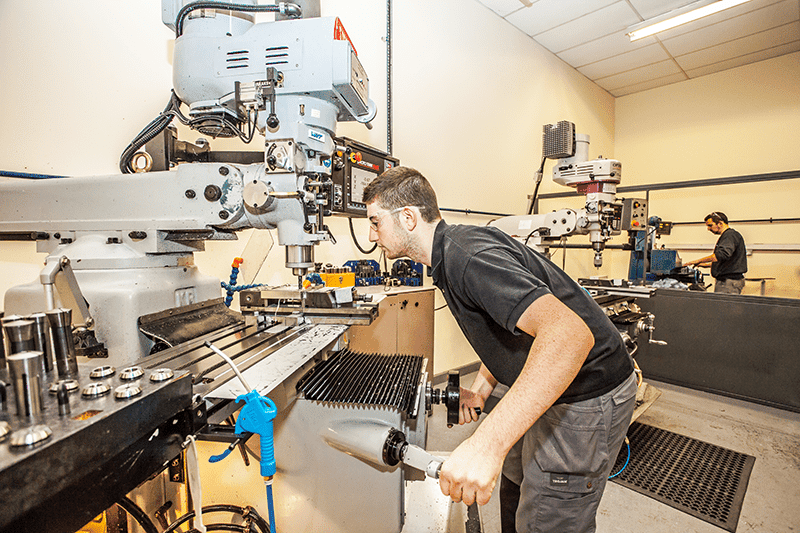 With 2 Toolroom facilities onsite, DesignPro has the capabilities to produce
components to a higher level of detail and tighter tolerances.
The Toolroom has been at the heart of DesignPro since its establishment in 2004 and this still holds true today with the company having 2 dedicated, in-house Toolrooms as part of our 110,000 sq ft state-of-the art facility. The department boasts an impressive portfolio of equipment including; 5 CNC milling machines, 1 CNC lathe, a number of manual mills and lathes, drill presses, surface grinders and tapping arm.
Darren explained that the department is responsible for the creation of all our machine components which are produced through a wide range of manufacturing techniques from turning and milling through to surface grinding. As a sector in itself toolmaking is well established in its technologies but having the ability to work in close proximity to our design engineers has allowed our toolmakers to push their production capabilities to the forefront of the latest industry trends. In-house manufacturing also proves to be invaluable when testing prototype products. Issues can be easily discussed with our engineering and design departments and then modified to suit specific requirements. Instead of having to ship prototypes across the world, it can all be done quickly and easily onsite. This speeds up the whole process and cuts out what can often be weeks in between prototype creation and testing.
"Having the ability to produce parts on site not only significantly cuts down on production lead times but also allows our toolmakers the flexibility to quickly adapt to design modifications on machine builds."
Trends in the toolmaking industry in the last few years have centred around CNC machining and when asked about how DesignPro is addressing the need to adapt our capabilities to machine complex components Darren highlighted that by introducing 5-Axis CNC machining into our processes, we have been able to increase the quality of our final product and reduce tool setup time. This way of manufacturing increases efficiency and allows us to cut costs and produce incredibly sophisticated tools.
Over the past 13 years DesignPro has manufactured and provided customised parts for a variety of industrial and commercial uses from one-off prototypes through to high production volumes. We have seen first-hand the many benefits that come from having an in-house toolroom and experienced toolmakers on hand. With an extensive range of capabilities on site, we can guarantee our customers top-class, custom tooling from a skilled and dedicated team.