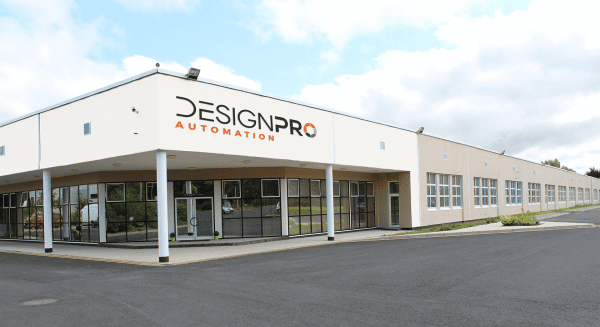 We are excited to announce that we have moved into a new location at the Rathkeale Industrial Estate in Rathkeale, Co. Limerick. Our previous building had served us well bringing us some great successes but as our number of projects and workforce continued increasing in size, we felt the timing was right for a much-needed expansion.
The future's looking bright and this new move marks some significant milestones for DesignPro.
We love the challenge of adding our own personal take on a concept and this move has given us the opportunity to create a space that allows us to showcase the full strength our our capabilities. With a floor space nearly ten times the size of our previous building we have the freedom to design a state-of-the-art facility that will reflect the high performance solutions we create.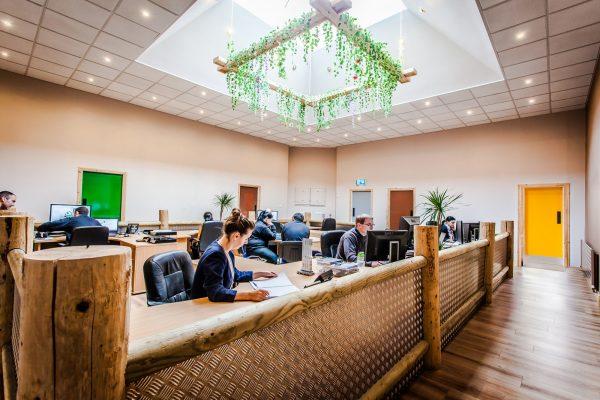 After two months we're now starting to properly settle in and thought we'd share with you the top five things we love most about our new location:
So much more space:

The new location sees us moving into a 120,000ft

2

facility which is located just off the main Dublin to Kerry route. We currently occupy 36,500ft

2

of this floorspace but have further plans to expand that to 56,500ft

2

next year. All this expansion is allowing us to bring our full range of operations under the one roof. This eliminates the need to outsource certain tasks and gives us the capacity to take on larger projects, increasing our number of multinational clients.

It gives us the ability to diversify:

With all this new space we have been able to develop three new departments; Controls, Automation and Research & Development. Each one of these will help us open up opportunities to integrate and develop new technologies in all our solutions.

Allows for further job creation:

We currently employ twenty five people but with plans to further expand our operations over the next five years this is expected to rise considerably. These roles will be across the board and will include everything from administration staff to automation specialists. We appreciate the value great people bring to the company and continue to offer a number of internships, upskilling and training programmes to ensure our team grow with the company.

Opens up opportunities for more strategic partnerships:

Our recent partnership with robotics specialists KUKA helps us to keep our design solutions at the forefront of the latest technology. With recognition from Limerick Chamber of Commerce as one of the forward thinking and innovative organisations in the region we are ready to make the move into international markets.

We get a games room:

Located just off the kitchen and equipped with a dartboard and pool table, our new games room has already proven a massive hit with the team. It's a great place to enjoy lunch, hold small company social events and chill out with colleagues. This room definitely highlights what working for DesignPro is all about – putting in the hard work but always making time for a bit of fun.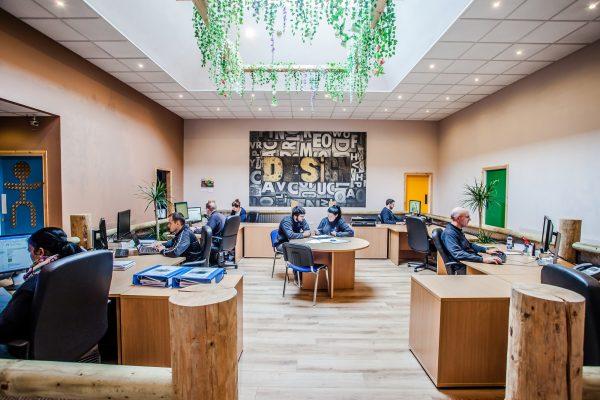 Thanks for everyone's support through the years and with the move. We want to give a special shout out to our all contractors who did an unbelievable job quickly building out the new space. It has been an exciting eleven years for DesignPro, and we look at this new location as the start of another chapter in our history. We're still working on getting settled in and adding the finishing touches, but we're thrilled to be in the new space.  

There has been great encouragement for growth in the South West region and we feel this area has huge potential for a wide range of businesses. For any other businesses looking to develop in the region, organisations such as Innovate Limerick and Limerick County Council offer a wealth of support and guidance.
Our new address is: Rathkeale Industrial Estate, Rathkeale, Co. Limerick V94 E5C0, Ireland and you can contact us directly at +353 (0)69 63842.