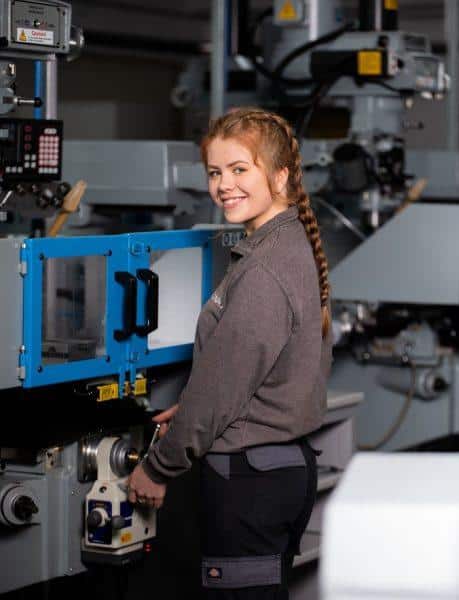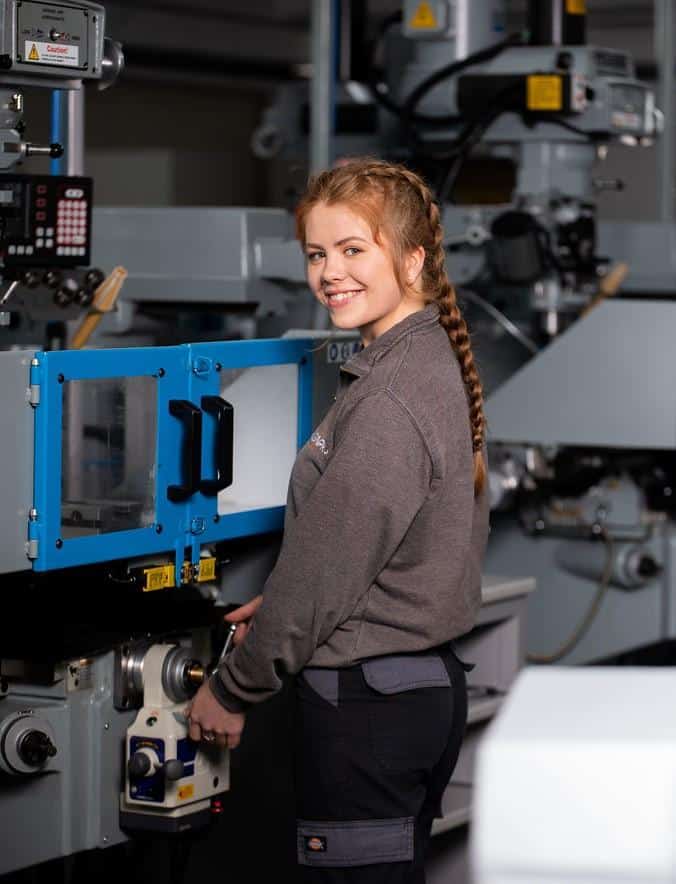 Mairide Bennis – a finalist in Ireland's first Apprentice of the Year awards
On the 23rd of May 2022 the Minister for Further and Higher Education, Research, Innovation and Science Simon Harris TD launched Ireland's very first Apprentice of the Year awards. We are proud to announce that our Manufacturing Engineer apprentice Mairide Bennis has been chosen as a finalist.
With 24,000 apprentices currently training in Ireland and 8,400 companies offering a diverse range of apprenticeships, the standard of talent competing for this accolade was going to be high. Since joining us in 2019, Mairide has consistently excelled in every aspect of her training and was a clear choice for this award.
DesignPro Automation has always been a big advocate of the apprenticeship route and has trained many apprentices over our 18 years in business. In that time, we have seen significant and very positive changes in the diverse range of traineeships on offer. The choices in our sector have expanded way beyond the traditional toolmaking/electrical programmes to include; Industrial Electrical Engineering, OEM Engineering Technician and in Mairide's case, Manufacturing Engineering. When asked about the reason behind her choice to take the apprenticeship route she had the following to say:
"The fact that you can get invaluable industry experience and knowledge within a company and come out with a degree from a Technical University with no student debt is a 'no brainer' for me. There is such a broad range of apprenticeships available today, which go far beyond the traditional trade courses."
Mairide is finalising her Level 7 Manufacturing Engineering at Atlantic Technological University, Sligo, after previously completing a Level 6 at Technological University of the Shannon, Limerick. Apprentices that choose this route have several career progression opportunities to pursue. These include:
Level 8 Manufacturing Engineering
Manufacturing Engineer
Mechatronics Engineer
Test Engineer
Quality Engineer
Technical Writer
In her time with us, Mairide has shown a natural ability in every aspect of engineering, this, teamed with her exceptional work ethic has made her an invaluable asset to our organisation. She gives 110% to every task she is assigned and is always willing to take on a challenge and step outside her comfort zone.
The Apprentice of the Year award ceremony will take place in October however, Mairide, alongside 24 of the other nominees will be taking to the Heroes Stage at the World Skills Ireland event this Wednesday 14th September at 4 pm to explain why they chose to complete an apprenticeship and discuss the exciting career opportunities that lie ahead of them.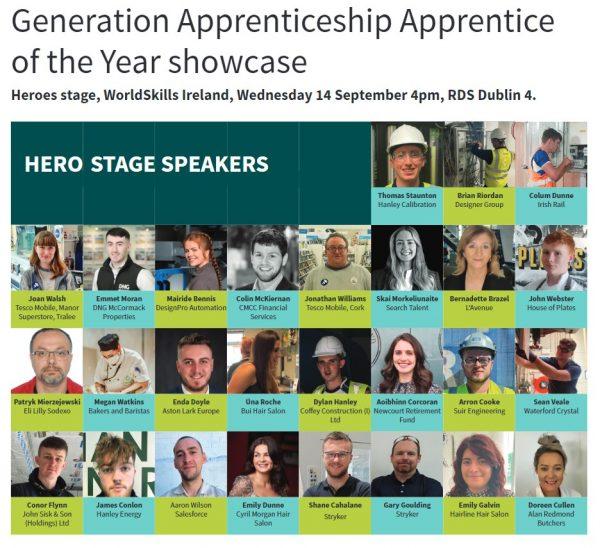 The standard of talent in this competition is exceptional and the judging panel will have a tough task narrowing down a finalist. We believe Mairide has what it takes and regardless of the outcome in October this young lady will have a bright future in engineering and we are delighted to have played a part in her journey.
Wishing Mairide and all the other nominees the best of luck in the upcoming wards. It is a fantastic initiative and every one of them is a worthy winner!
For more details on the awards: click here
For a list of currently available apprenticeships: click here
Female apprentices are on the rise (Mairides interview with Limerick 95fm) – listen here