Trained For Industry By Industry
At DesignPro Automation, we place a big emphasis on spotting and growing young talent through our apprenticeship program. We are committed to progressing as many apprentices as possible into specialised roles within the company. Our apprenticeship program is our opportunity to bring engineering-focused, enthusiastic candidates on board to train and develop their skills so that they can deliver solutions that will progress the manufacturing environment of the future.
We offer a diverse range of apprentice programmes including; toolmaking, electrical, manufacturing engineering and more recently original equipment manufacturing (OEM) engineering.
Each programme combines on-the-ground training with learning in an education and training institution. Candidates will 'earn as they learn' – they have an employment contract and are paid a salary for the duration of their apprenticeship training. The programmes vary in duration depending on the apprenticeship and can be from two to four years. On successful completion, candidates will not only have a nationally recognised qualification but will also have established solid industry experience.
We are currently offering the following apprenticeship:
1 x MANUFACTURING ENGINEERING (commencing November 2023)   LEARN MORE
What's In It For You?
Choosing one of our apprenticeship routes can open up several career progression opportunities for you to pursue as you grow and develop your experience and skills.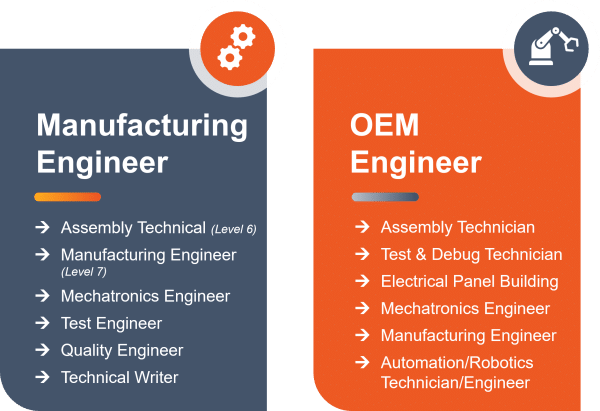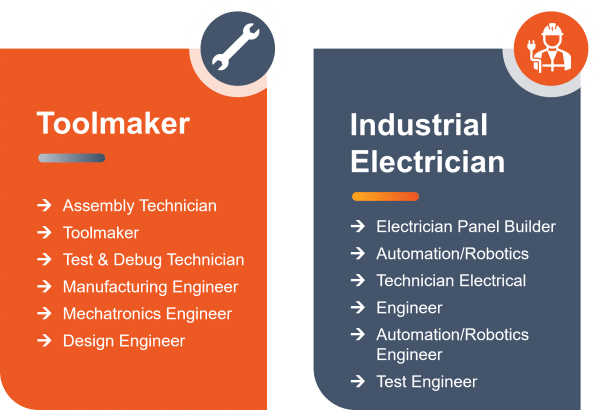 Who Are We Looking For?
Innovation is at the heart of everything we do. We're looking for people to join the team who are as excited as we are to challenge the boundaries of engineering, design & automation.
You'll need the willingness to learn and we want you to be passionate because ultimately it's important for us that you love what you do. Additionally, you must have the aptitude and commitment to continue learning and successfully attain your professional qualifications and develop your technical skills. If you want to be a part of a dynamic work environment while being rewarded for your creativity, innovation, and determination, start your career with DesignPro.
Here is what one of our recently qualified apprentices had to say.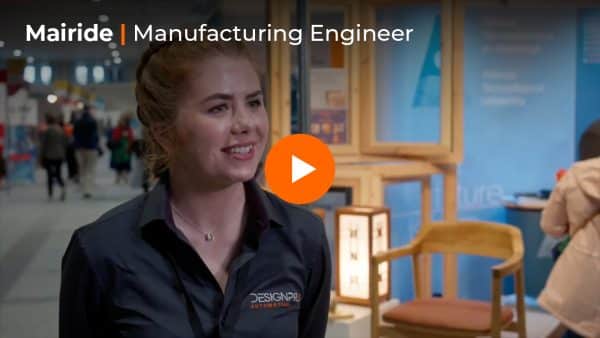 Key Benefits
Earn a salary
Gain a recognised qualification
Real world experience
Learn industry skills
I'm Interested, What Next?
The recruitment process for this role is running until Friday 22nd September 2023.
To apply contact our HR Manager, Paula, at (069) 63842 Ext. 312 or email careers@designproautomation.com.