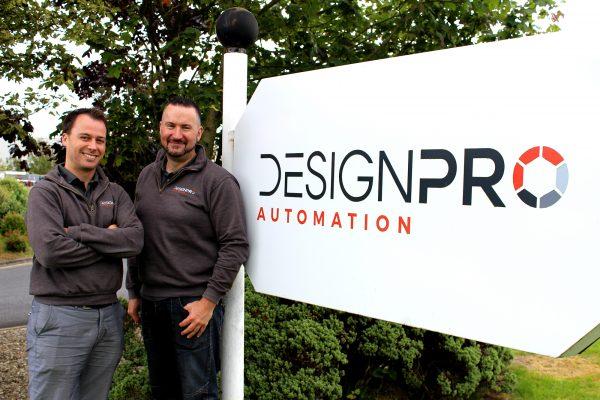 Redmond McDonnell, newly appointed Chief Executive Officer and Paul Collins, Chief Operations Officer.
We are pleased to announce the promotion of our Financial Controller, Redmond McDonnell to Chief Executive Officer, effective from 23rd August 2019. As a company with growth and innovation at our core, he brings a wealth of experience and knowledge to the continuing development of the organisation.
Before joining DesignPro in April 2018, Redmond spent 11 years of his career with Ernst & Young working with a high profile, senior management client base of both large multinationals and high growth SME's. In his new position Redmond will provide strategic and managerial leadership to help us deliver on our following key goals:
Drive revenue growth and profitability to achieve targets.
Lead the DesignPro team to enhance its range of modular solutions for the medical device and automotive industry.
Continued focus on partnerships with key customers and suppliers.
Further develop internal processes with a continued focus on efficiency and innovation.
Redmond had the following to say on his new role:
"DesignPro is a fantastic innovative business with a deep talent pool, strong client base, and robust technology and solutions. I am excited about having the opportunity to work with the team as we enter the next stage of our strategic growth and strive to achieve our ambitious targets set."

 
Owner Paul Collins will be focusing on his original passion with a hands-on role of Chief Operations Officer and had the following to say on Redmond's appointment:
"I'm delighted to welcome Redmond to the role of CEO. Having worked closely with him over the past 17 months I am excited about his ambitions for DesignPro's future. The timing of the appointment of this key CEO role reflects the progress DesignPro has made as we focus on expanding our global footprint."